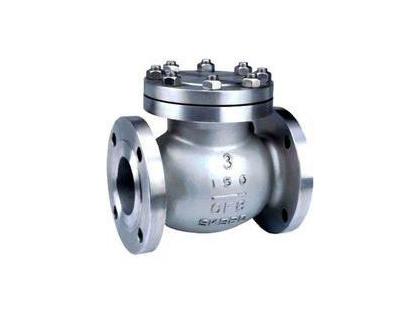 PRODUCT OVERVIEWS
UNICENTS Swing Check Valve is used to prevent back flow in the line. It's the most used one by the industry, normally coupled with on-off bolted bonnet gate valves and globe valves.
Most used standard of reference are API 6D, regular opening, API 594, BS 1868. EN and ISO standard can also be referred to.
Constructions with internal hinge pin are available, together with the more traditional construction with hinge pin inserted from the side. The latter allows application of optional requests, such as position indicator (with or without limit switches), locking systems in the open position (to exclude the unidirectional non return function), anti-slam external counter weights. A rotary anti-slam system applied to the external part of the hinge pin is also available (industry calls it "dash pot system").
Materials available include carbon steel, low temperature carbon steel, low alloy steel, austenitic stainless steels, austenitic-ferritic duplex stainless steel, nickel alloys. ANSI classes normally available are 150#, 300# and 600#.
 
Product Range
-Valve size: 
2" ~ 36" (DN50-DN900)
-Pressure:
 ANSI Class 150~2500(PN16-PN420) 
-Temperature: 
-196℃~ 500℃
-Body Materials:
Carbon Steel, Stainless Steel, Alloy Steel, Duplex Steel
-Trim (Disc/Stem):
Carbon Steel, Stainless Steel, Duplex Steel, Alloy Steel
 
Technical Specifications   
-Design: ASME 16.34/ API 6D/ API 600/ BS 1868
-Face to Face: ASME B16.10
-End Flange: ASME B16.5, ASME B16.47
-BW End: ASME B16.25
-Test: API 598/API 6D/ BS 6755
-Special: NACE MR-01-75
 
Design Features
-Bolted Bonnet
-Swing Type Disc
-6\"& larger with Eye Bolt
-Disc Assembly Hinged From Bottom of Cover
-Metal/Renewable Disc Available
-Confined Bonnet Gasket
-Flanged, Butt Weld, Threaded and Socket Weld End Connections Available
-By Pass on request
-Lever & Weight Optional